PIE Network Wiki Home > Latest News (Our story to date)> FAQ > About the PIE Network> Official PIE Network Community> PIE Talk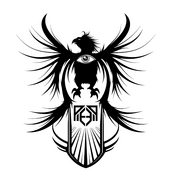 Welcome to PIE Network Wiki
P.I.E. is an acronym for Paranormal Investigations Experts. The PIE Network was founded by Baron Rude and Hector Macchiato to research the paranormal and the unexplained. Currently a strange phenomenon is occurring with increased frequency across the globe. It is believed these unexplained events are a harbinger of a massive change in mankind's direction. Why? Because it has happened before.

Throughout history there have been significant leaps in science, technology and agriculture. What has been learned is that these breakthroughs were preceded by strange visitations. Recent sightings suggest that another event is about to occur.
This wiki is set up to help track and uncover the truth about these phenomena.
Join the P.I.E. Network to help uncover the truth.

37 articles since March 2009
The Current Situation at PIE Headquarters
Baron and Hector co-authored the JUMP theory, which provides evidence that many scientific breakthroughs were preceded by mysterious visitations.


Recruiting a network to help track this phenomenon the pair quickly became targeted by the Cartel, an organization that seeks to prevent the next JUMP. Aided by the mysterious Gerrymander, Baron and Hector have tried to stay one step ahead of their pursuers.


Now, after months of being stalked, threatened and kidnapped Baron has abruptly quit the organization. Hector obtains evidence that his former partner may not be who he seems.


Time is running out for our investigators…will they witness the JUMP or be left behind?

Register for the PIE Network and join the investigation.


The Latest News
Just tuning in? Catch up on the story at http://pienetwork.wikia.com/wiki/Latest_News
Continue the story with Baron and Hector by registering for the PIE Network: http://www.pietheory.com/register
PIE Co-Founders, Baron Rude and Hector Macchiato discuss events in the paranormal world Here.
F.A.Q.
Get involved, start playing. Learn how.
About The PIE Network
Learn more about The PIE Network, Baron Rude, Hector Macchiato and The JUMP Here
The Official PIE Network Community
Become a Slice and join the discussion at the official PIE Network Community.
Featured Content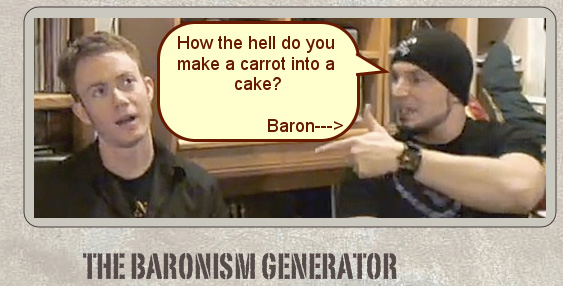 Check out PIE Slice Lysithea's Baronism Generator
The PIE Guys Response to Scare Tactics


PIE Slice, Carl Jokl expresses himself on the events currently happening with the PIE Network
PIE Network Remote Chapters
PIE Network Bloggers
Welcome to the PIE Network
Latest News
6.26.09 Video Feed
For the full length version of the video please visit www.pietheory.com/register
6.25.09 Video Feed
For the full length version of the video please visit www.pietheory.com/register
6.24.09 Video Feed
PIE Co-Founder, Hector Macchiato, has posted a new blog at www.pietheory.com/register
For the full length version of the video please visit www.pietheory.com/register
6.23.09 Video Feed
For the full length version of the video please visit www.pietheory.com/register
6.19.09 Video Feed
For the full length version of the video please visit www.pietheory.com/register